American advertising is known for it's provocative ways of luring and enticing generation after generation with a promise to be younger, hotter, slimmer and sexier. We sell music , cars, food, alcohol and even cleaning products via the sexualization of the female body. That is the norm in America. Most folks don't even think twice about the "booze and boob" plastered billboards or the album covers donning beautiful women stripped down to their drawers.
It's all good to flaunt a little flesh in the west but when it comes to the values and morals of the Middle East, you better believe things are done differently. There are varying rules and restrictions depending on where you fall on the map but one thing is for certain, the female body is not to be marketed.
For Example In Qatar The Dress Code Is Very Strict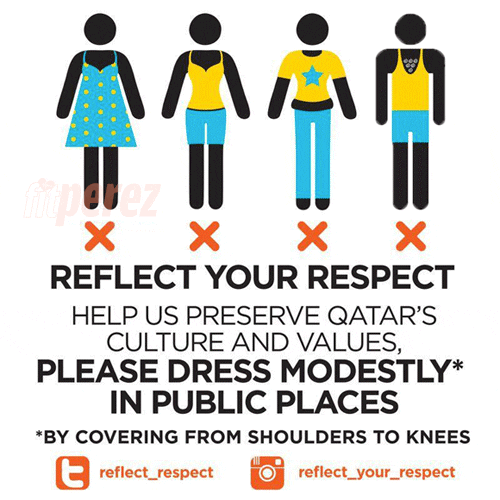 Qatar is far from the only place in the Middle-East to hold such strict guidelines. In fact in some other places, like Saudi Arabia, women are required to cover from head to toe, imposing harsher dress codes on residents.
Don't Believe It? Check Out These Major Differences In Advertising…
No Mom's Allowed…

Smooth Move…
A+ for being so creative on this number.

But This One…Well It's Far From Purrfect
They could have done better. MUCH better.