Celebrity couples are nothing new. In fact, the only given when it comes to famous faces is that they will eventually hook up with someone of each renown, the couple will enjoy a highly public relationship, and then there will be a break up with either kind words or warranted animosity as a final comment. It happens all the time. It's happening right now…probably.
Nicki And Nas Are A Couple?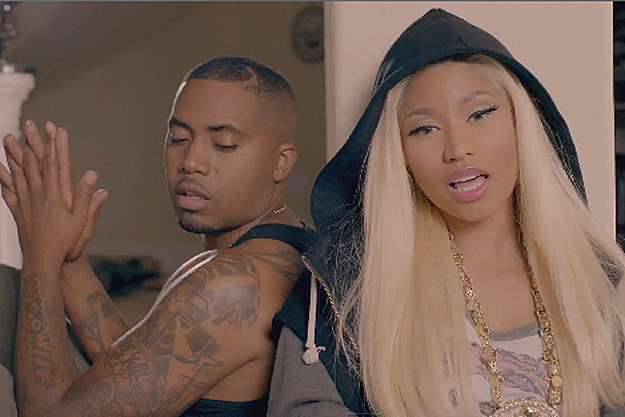 So when Ellen DeGeneres gets someone like rap diva Nicki Minaj in her daytime talk show hot seat, you just know the subject of dating and men will come up. The "Super Bass" chanteuse is notorious for the company she keeps, and this time around, there were two subjects on the popular host's mind. One was breasts. The other was the possible sleepovers Minaj is having with another known name.
They've Collaborated Together
While at a Paris fashion show, there was a wardrobe malfunction of sorts, and Minaj's boob came popping out. Naturally, Ellen had a photo of the incident (blurred for TV standards), but could help commenting on, and complimenting the breast. For her part, Minaj played along, discussing the fact that she loves both of her mammaries equally. Then Ellen dropped the bomb – did NAS enjoy her chest as well.
But It There More To It Than That?
That's Right, They Address The Rumors Of A Relationship On The Next Page